De nouveaux princes  du froid sont arrivés dans la boutique, un cygne, un renne et un renard polaire.
Some new cold princes arrived in my shop, a swan, a reindeer, and a white fox.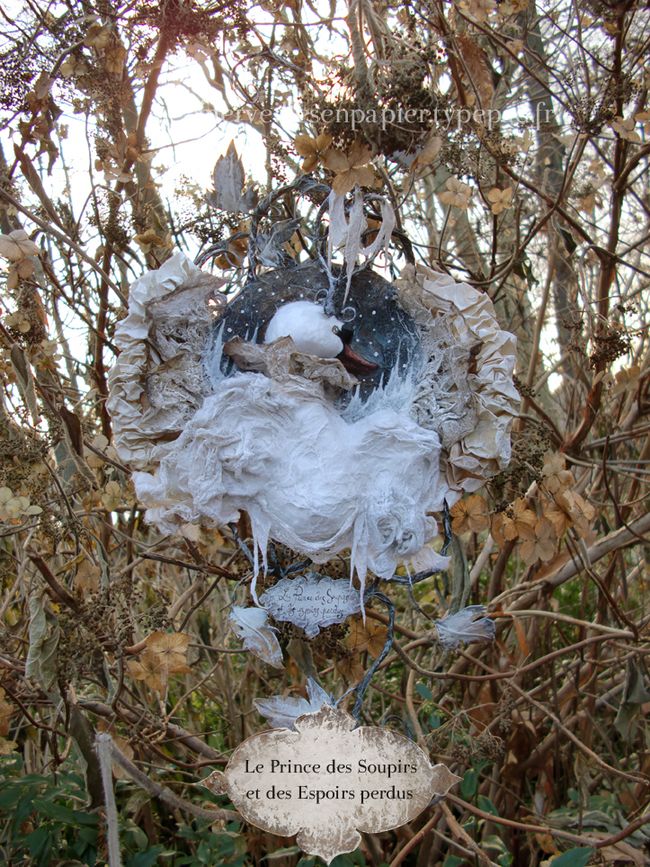 Et  en attendant que la neige revienne , d'autres princes transformés en  cygnes  envahissent mon bureau, vous les verrez s'envoler dans quelques jours.
And before the snow comes back other  swans are invading my desk you will see them flying  in few days .