Avant de vous montrer mes maisons et châteaux en cours , un petit tour en ce début de mois de mai dans les contes de la Comtesse de Ségur , avec deux cadres inspirés de ses contes, l'Histoire de Blondine et Le Bon  Petit Henri
 Blondine et Henri sont disponibles dans ma boutique

".....Le voyage de Blondine dura, comme le lui avait dit la Tortue, six mois ; elle fut trois mois avant de sortir de la forêt ; elle se trouva alors dans une plaine aride qu'elle traversa pendant six semaines, et au bout de laquelle elle aperçut un château qui lui rappela celui de Bonne-Biche et de Beau-Minon. Elles furent un grand mois avant d'arriver à l'avenue de ce château ; Blondine grillait d'impatience. Était-ce le château où elle devait connaître le sort de ses amis ? elle n'osait le demander malgré le désir extrême qu'elle en avait. Si elle avait pu descendre de dessus le dos de la Tortue, elle eût franchi en dix minutes l'espace qui la séparait du château ...." 
Before coming back with my castles and dollhouses in progress I invite you in La Comtesse de Ségur's fairy tales , with these 2 pieces inspired by Blondine and Good little henri
They are both available in my shop

".....The journey of Blondine lasted, as the Tortoise had said, six months. They were three months passing through the forest. At the end of that time she found herself on an arid plain which it required six weeks to cross. Then Blondine perceived a castle which reminded her of that of Bonne-Biche and Beau-Minon. They were a full month passing through the avenue to this castle.
Blondine burned with impatience. Would she indeed learn the fate of her dear friends at the palace? In spite of her extreme anxiety, she dared not ask a single question. If she could have descended from the back of the Tortoise, ten minutes would have sufficed for her to reach the castle"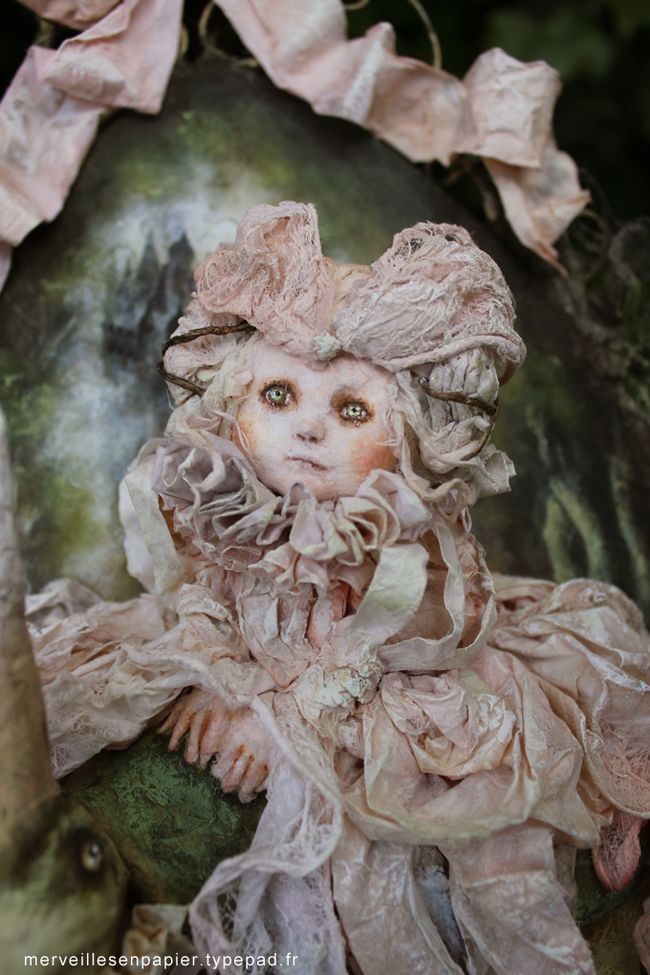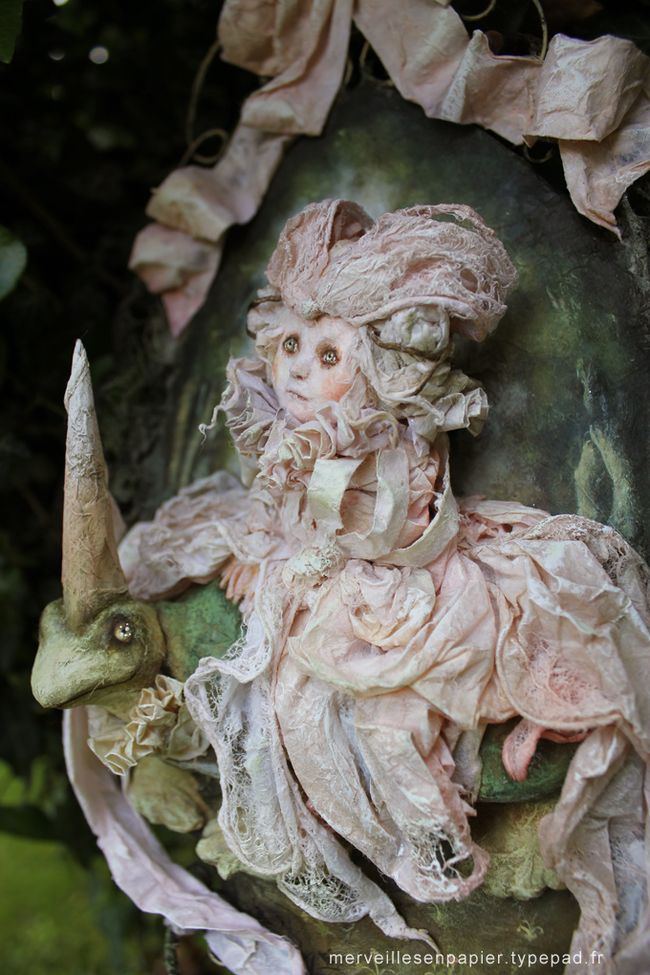 Le Bon Petit Henri  / Good Little Henri
".....Monte sur mon dos, Henri, et, foi de Coq, je te mènerai à l'autre bord. » Henri n'hésita pas ; il se lança sur le dos du Coq, s'attendant à tomber dans l'eau ; mais il ne fut même pas mouillé, car le Coq le reçut si habilement sur son dos, qu'il s'y trouva assis aussi solidement que sur un cheval......"
"....Mount my back, Henry, and by the faith of a Cock I will take you safe to the other side."Henry did not hesitate. He sprang on the Cock's back, fully expecting to fall into the water but his clothes were not even moist.
The Cock received him so adroitly on his back that he felt as secure as if he had been on horseback....."