En attendant les cloches  une série de nouveaux chats espiègles et printaniers est en chantier ainsi qu'une Princesse au Petit Pois
Mais biensûr ici, la princesse aura dans cette version bien plus qu'un seul pois sous son matelas...
(l'idée de ces cloches volantes m'a toujours semblé magique  et surréaliste étant enfant, bien plus que le père noel ou les fées ou même les lapins de pâques , j'adorais les imaginer survolant montagnes et vallées voyageant pendant des jours pour apporter leurs chocolats,  )
Waiting for Easter and its  flying bells , preparing a Princess and the pea and  a serie of mischievous   Spring ladies cats .But of course there is a twist  and this Princess and a Pea  in progress will have way more than just a simple pea under her bed , I leave you to guess what it could be
(Always enjoyed as a child, to picture  these flying  bells travelling above mountains and fields  bringing chocolate with them  ,it sounded more magical and  amazing than any Santa claus or any  faieries, )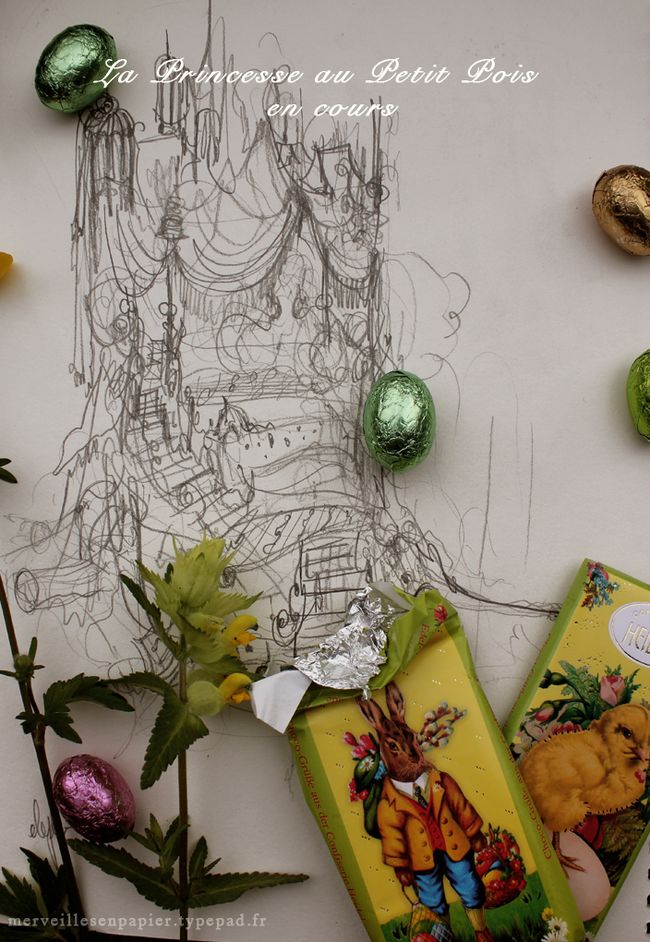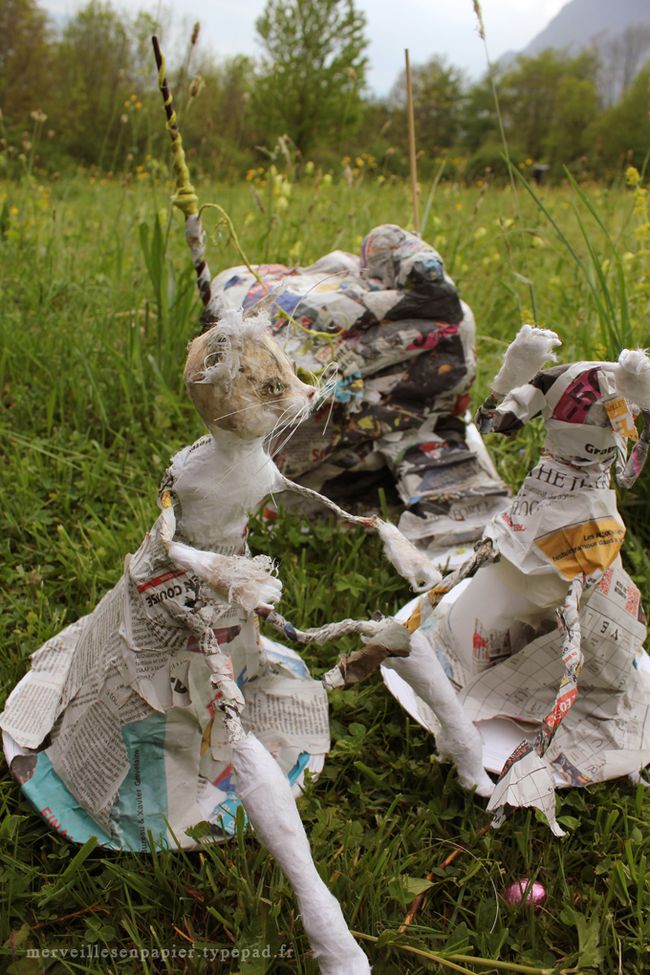 Une photo du dernier stage de cette saison , l'atelier de 3 jours Maison de Poupée avec Christine Joelle et Hélène, (le quatrième participante n'étant pas venue) plein de photos des stages de cet hiver (avec les pièces terminées) seront  tout bientôt rangées et triées quelque part ici.
Les ateliers sont aussi l'occasion de déguster de délicieux( et très peu raisonnables) desserts et gâteaux dont un roulé meringué au citron  stratosphérique et des cannelés faits sur mesure par la fille d'Hélène experte en patisserie : Une des raisons pour lesquelles les stages ne peuvent avoir lieu trop souvent .... ;) d'ailleurs  comme on m' écrit très souvent à ce sujet , les dates des prochains stages seront en ligne sur mon site à la fin de l'été il suffit juste de cliquer ICI pour tout savoir .
A picture of the last class of the season with Christine, Joelle and Hélène (the fourthperson evnetually didn't show up ) will soon sort out a  lot of  pictures of these winter workshops  in my little  kingdom with the finished pieces  somewhere here .
We also  ate  during this 3 days class scrumptious desserts and decadant sweets such as  a lemon roulé  meringué and   these delicious cannelés  especially made by Hélène's daughter "patissière ",  actually paper working requires a lot of energy ! but it's  fortunate classes don't happen too often .....it would be too dangerous
The next ones will take place this fall and next winter