Et maintenant  laissons le Roi  et la Reine dans leur palais et partons pour un tour au Pays des Merveilles, n'ayant pas explorer ce conte depuis quelques années, suis très amusée à l'idée de recroiser les lapins blancs, lièvres de Mars et autres personnages d'Alice, une mini maison inspirée du conte  mais   différente de ma maison d'Alice d'il y a quelques années, une beaucoup plus petite version et vraiment très folle pourrait voir le jour aussi .
Et en attendant ma série de vidéos de Secrets de Papiers va s'étoffer  avec de nombreux épisodes en octobre, restez par là !
And now we are leaving the Queen and King 's Castle  and  let's go back to Wonderland !! Really excited to go back to this story , it's not necessarly my favorite , but it inspires me a lot  and I didn't explore it  for many years
So the White Rabbit in different versions, the March Hare  and many more  will join the fairy tale series. I'm thinking of doing a small dollhouse , not like the Alice dollhouse I made   in 2012, another really smaller and more crazy  version who knows  ?
 and in the meantime I have a really interesting series of several Paper Secret Videos coming starting in a  few days !
Quelques photos du Roi et de  la Reine  déjà parti rejoindre  leur nouveau Royaume
Vous pouvez toujours refaire un  saut sur la page de la famille Royale  pour les découvrir tout  en détails
et d'ailleurs  le système de réservation pas très pratique sera abandonné pour la prochaine série de personnages de contes de fée ; ils seront simplement  tous disponibles sur etsy à la même heure)
Here some pictures to close the  Royal cat series ,  they both already on their way  to their new kingdom you can always jump overhere to see all the details
(By the way  Im giving up my really confusing reserve system , we will come back to simple updates on etsy for the next fairy tales characters series)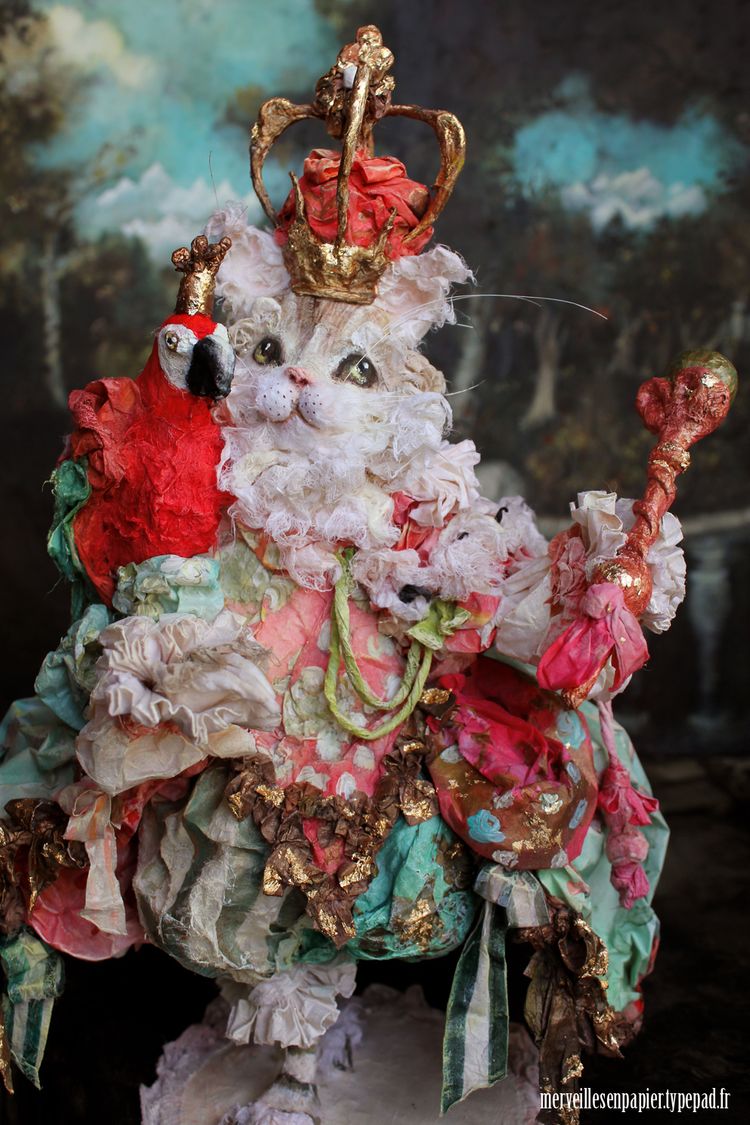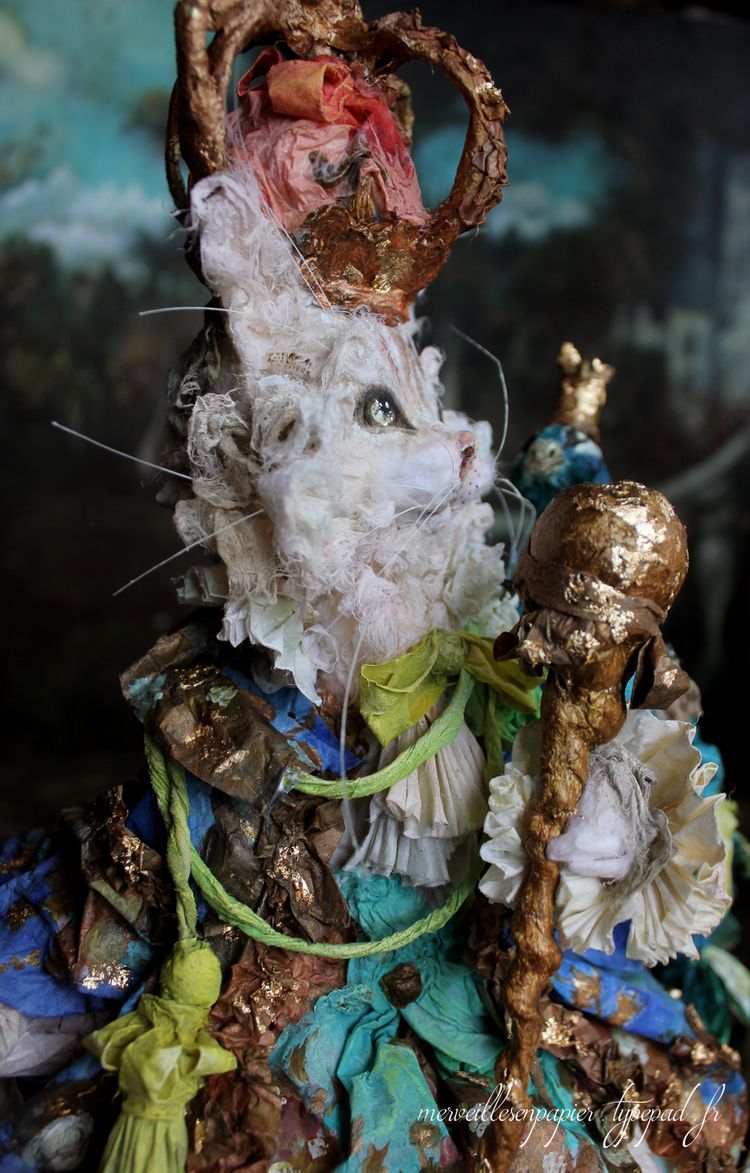 ---