Quelques photos en vrac d'autres pièces exposées à la Maison du Roy que je ne vous avais pas encore montré. Le  mobile inspiré du Lac des cygnes (vous ne voyez qu'un des cygnes sur les photos ci dessous)et deux marionnettes , je vous avais déjà montré la licorne en cours il y a quelques temps.(L'expo dure encore jusqu'au 20 juin)
Sinon je voulais aussi vous informer que les prochains stages auront lieu à Lyon :le dernier weekend de juin les 26 et 27 juin ( mise à jour du 1er juin le stage est complet) et les 24 et 25 juillet, pour vous inscrire ou me poser des questions n'hésitez pas à m'écrire.
Et si comme Suzanne l'avait fait en février dernier, vous habitez à Paris ou très près et seriez prête à accueillir un weekend  d'ateliers en échange de la gratuité du stage  dans le courant de l'été  contactez moi pour connaitre les détails.

Some photos of pieces in display at la Maison Du roy Ididn't show you yet , , a mobile inspired by Swan Lake and two puppets.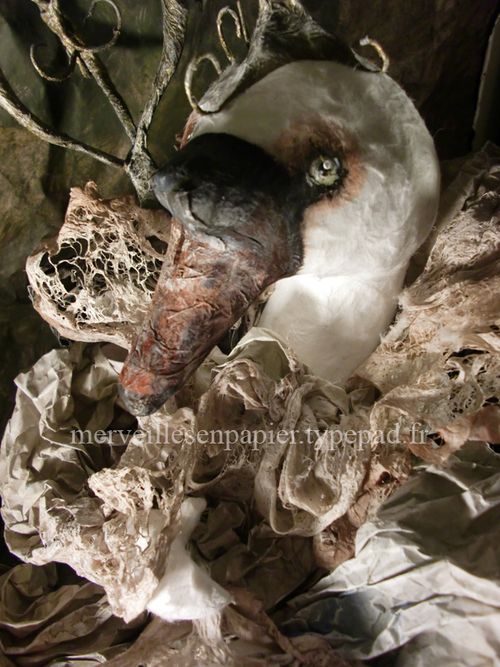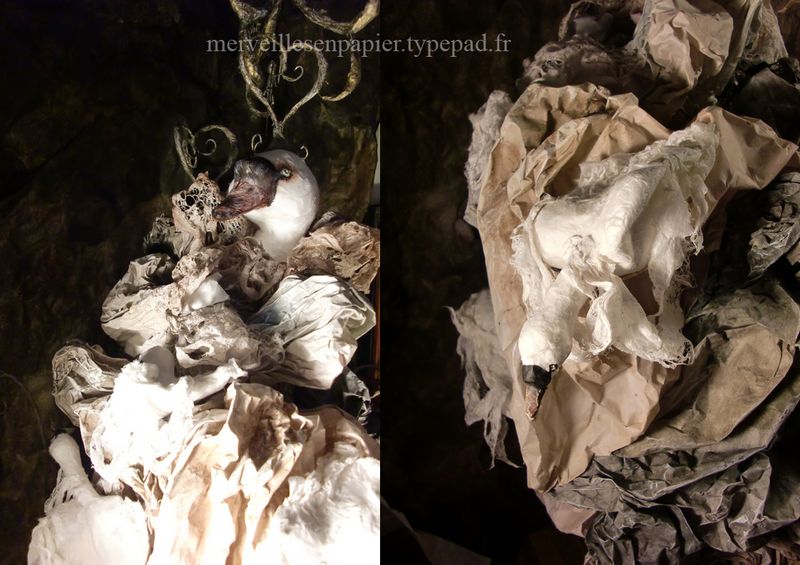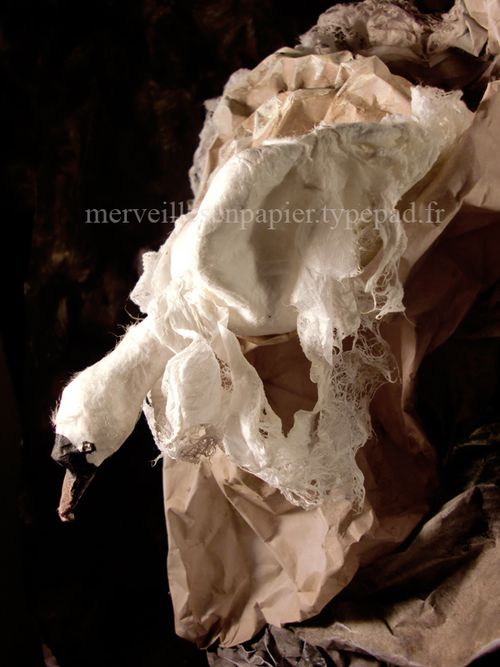 Callisto inspiré de l'opéra la Calisto qui raconte l'histoire de cette nymphe transformée en ours
This puppet is Calisto the nymph turned into a bear inspired by the opera by Cavalli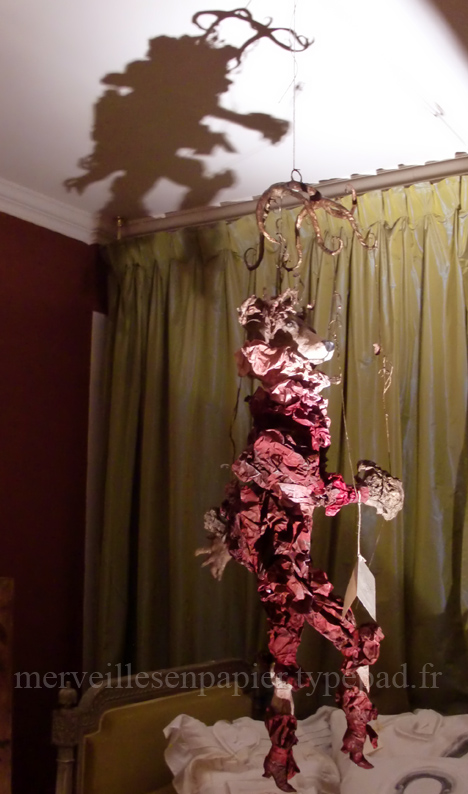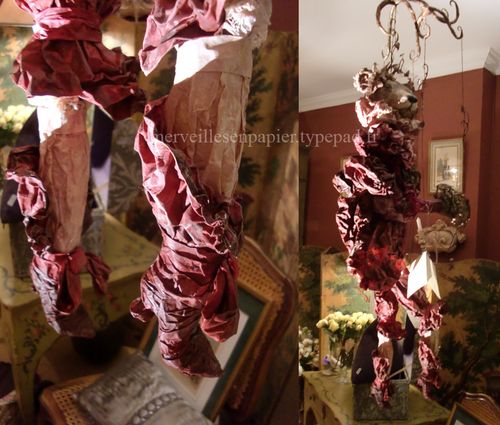 La marionnette licorne que vous aviez vu en cours ici
The unicorn you had seen in progress here
---