De retour d'un voyage merveilleux dans le passé , partie explorer en ce beau mois de janvier des villes où les gargouilles, les monstres et les dragons en tout genre  montent la garde devant chaque édifice et où les universités sont en fait des écoles de sorciers.L'occasion de faire le plein d'idée en ce début d'année pour toutes mes maisons et châteaux de poupées en chantier .
Et même si janvier est déjà  bien entamé il n'est pas encore trop tard pour vous souhaiter une belle et heureuse année!
( et Sa marraine la fée alias la fille du consul a  imaginé un jeu de memory composé d'images de  créateurs,photographes, dessinateurs  et  artistes  en tout genre que vous pouvez télécharger en PDF et imprimer et découper  gratuitement à partir de son blog ici  ,( vous y découvrirez mon capitaine crochet et Nana,  pour votre usage personnel bien sûr)
Back from a trip through the past centuries, in my favourite Kingdom . In this very sunny winter days  I went to explore very old  towns haunted by all sort of  stone gargouilles dragons and monsters , discovered schools of  famous wizzards, get inspiration for all sort of castles, doll houses and other projects for the upcomings months and  eventually back to the reality .

tTough the new year isn't so new now it's never too late to wish you  a magic and  happy new year !
( and you can find here  a little memory game imagined by Sa marraine la fée alias la fille duconsul , with pictures of artists , crafters, photographers and all sort of illustrators you can download it  for free in PDF  here, it is ready to be  printed , on a heavy paper , for your personnal use only,   you will find 2 pictures of my captain Hook, and Nana)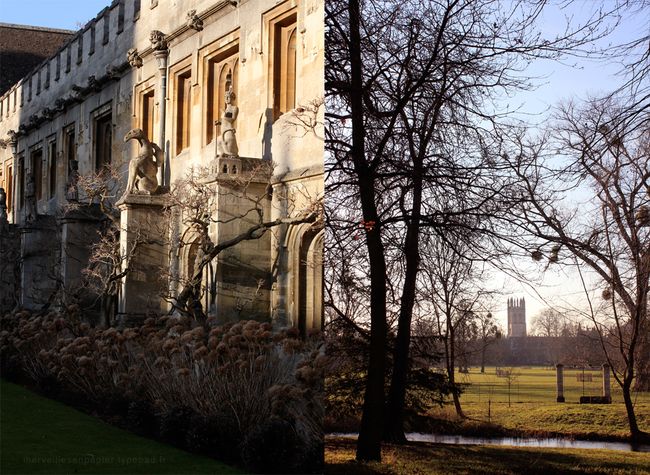 Comme l'exposition au Musée de la Dentelle de Caudry se termine dans trois jours il est temps de vous faire découvrir le royaume en entier , vous découvrirez ici, une des 3 salles  avec le cirque, les éléphants de dentelle, la pirate licorne  et le cygne claveciniste. 
Un peu triste que cette exposition soit déjà finie (après 4 mois c'est pourtant une longue exposition).....j'ai vraiment eu beaucoup de plaisir à créer ce pett monde dans cet endroit si spécial .La plupart des  pièces du royaume  seront très prochainement visibles et en vente à la Maison du Roy à Paris et certaines dans ma boutique etsy .
As the exhibition at the lace museum is almost over it's time to start to reveal it to you, this is one of the three rooms with the circus, the lace elephants , the harpshicord concerto and the pirate Unicorn
A bit sad that it is almost finished , ....I really enjoyed creating and showing this Kingdom , but now some of the pieces will be soon for sale at la Maison du Roy in Paris , some others on in my Etsy shop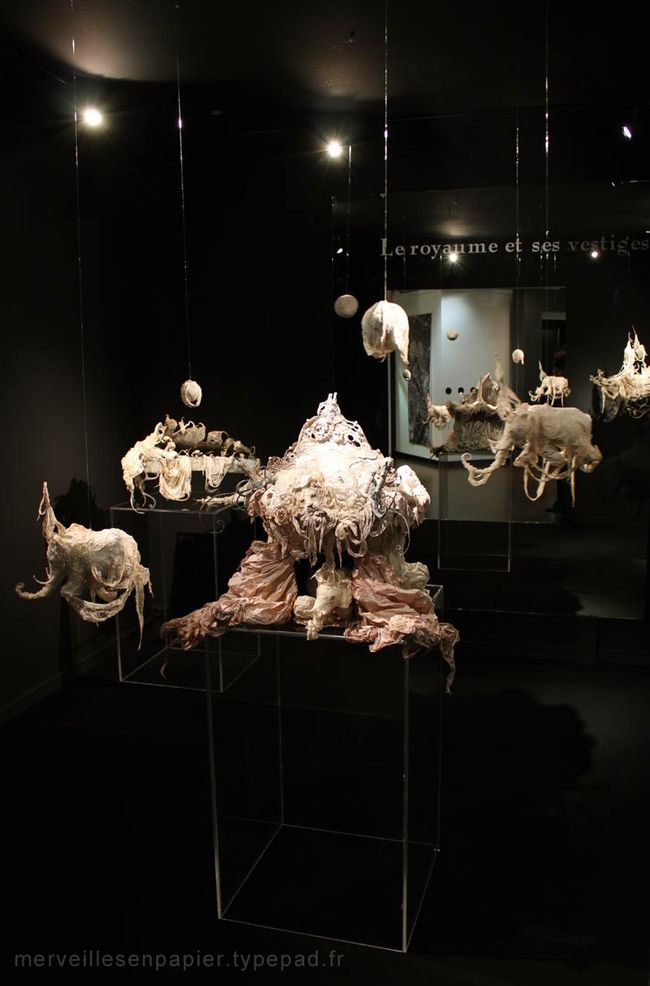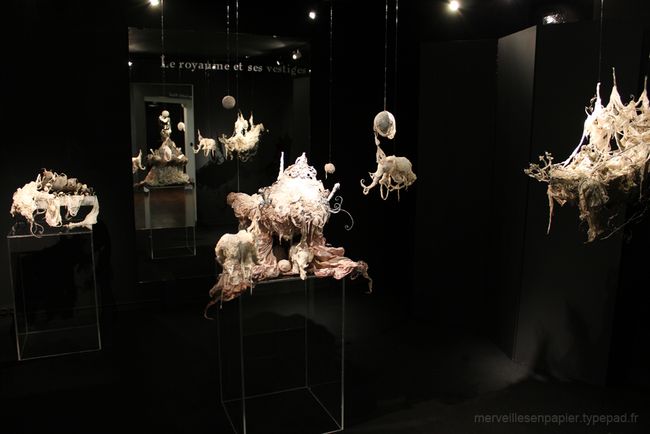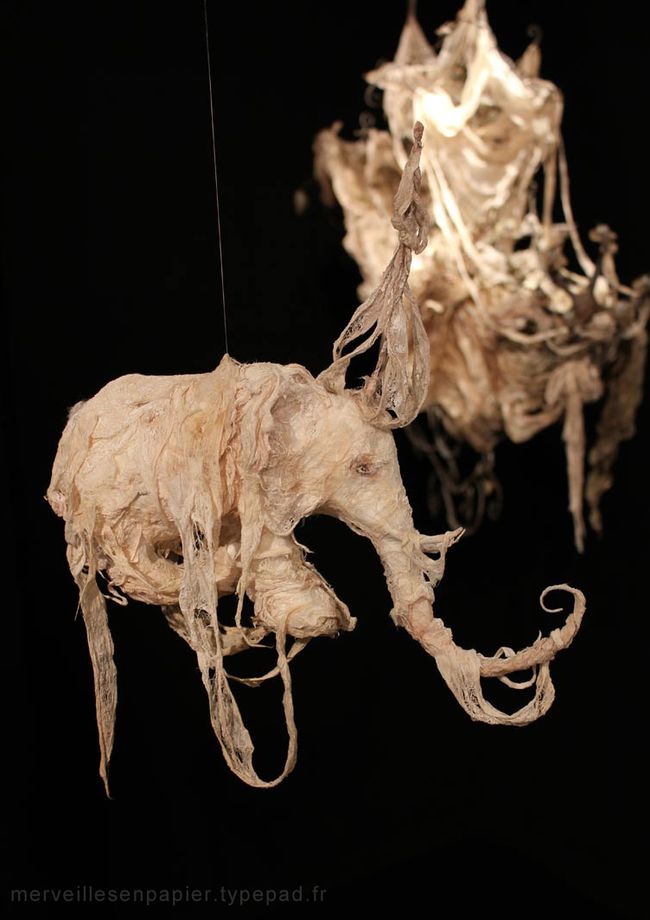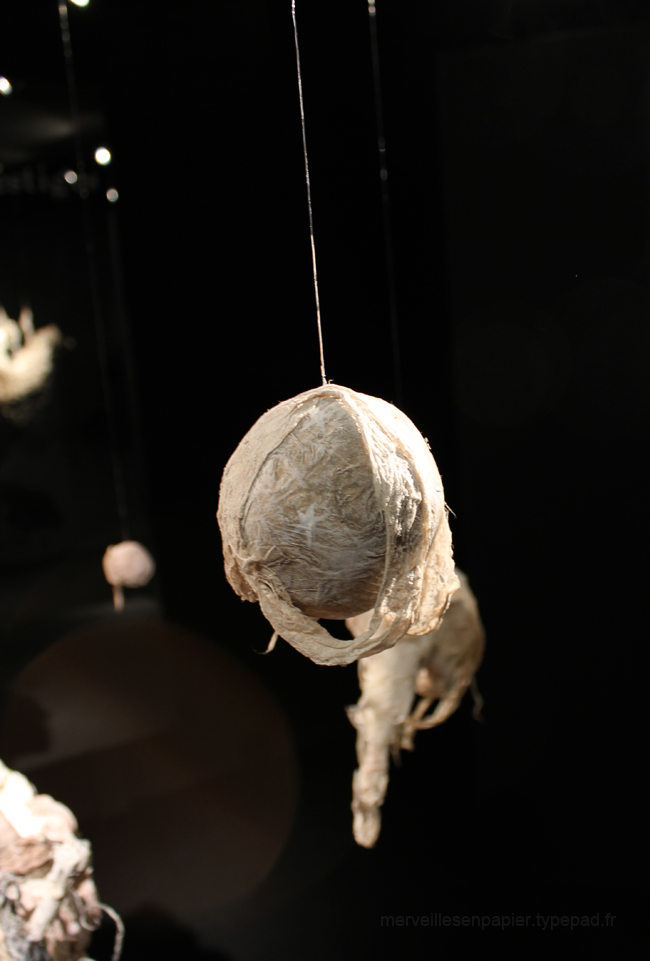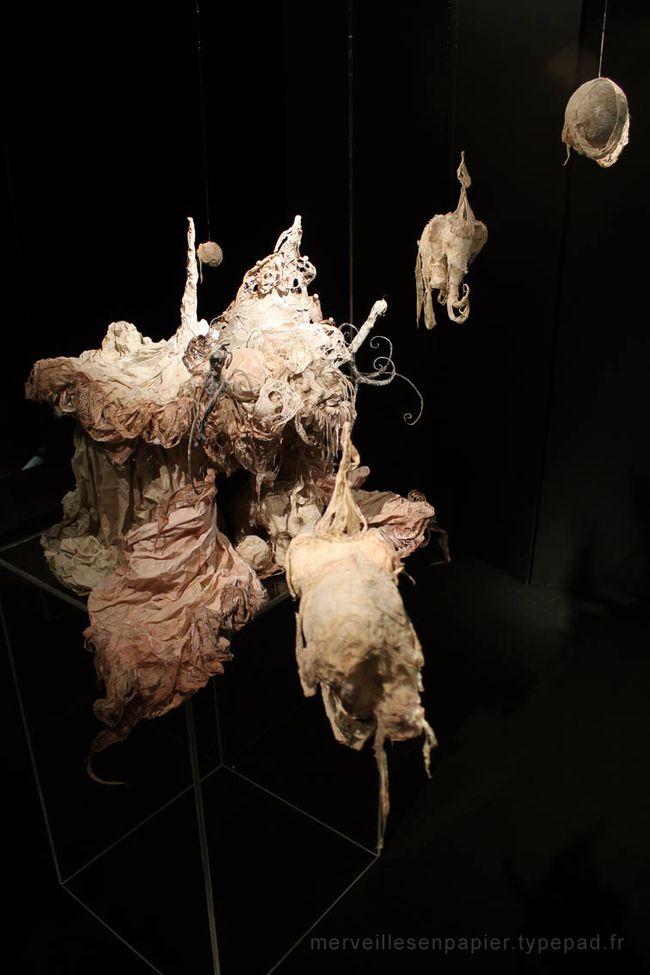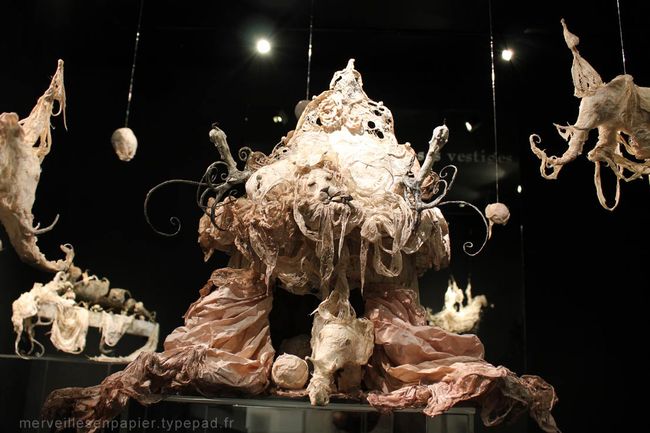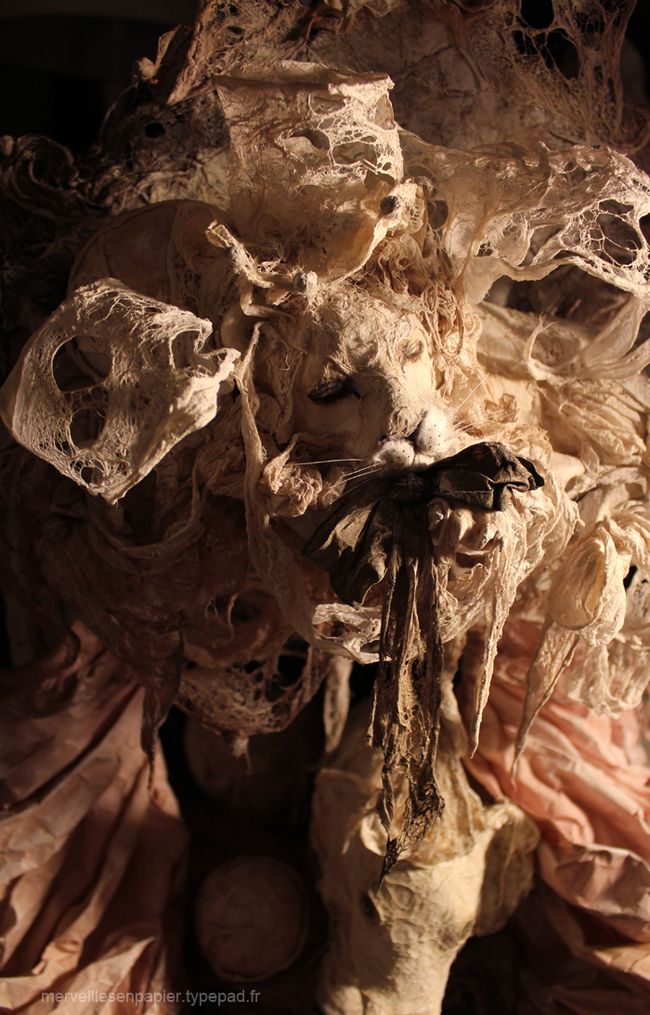 Le Bateau de la licorne pirate, the galion of the pirate unicorn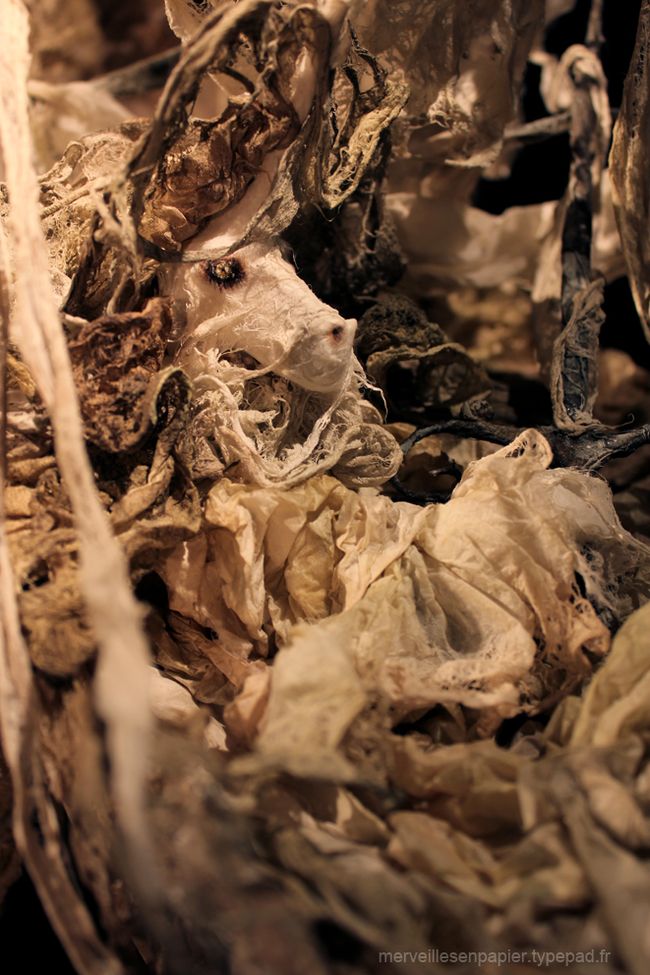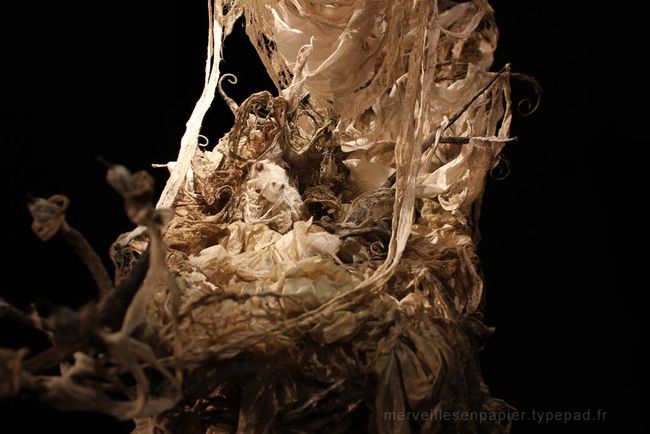 Le concerto de clavecin , harpshicord concerto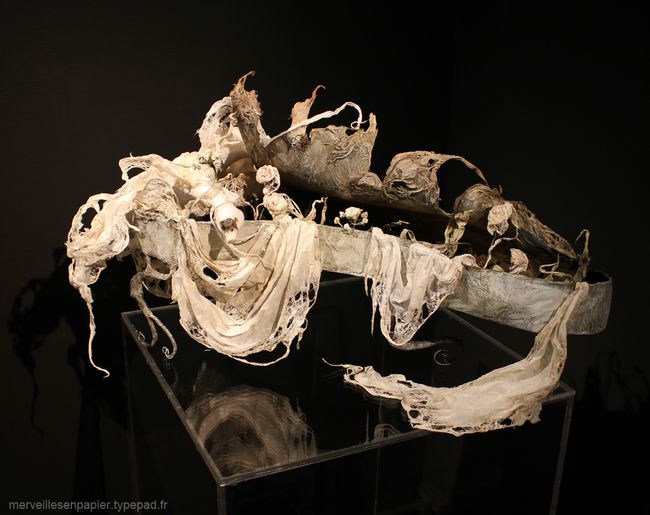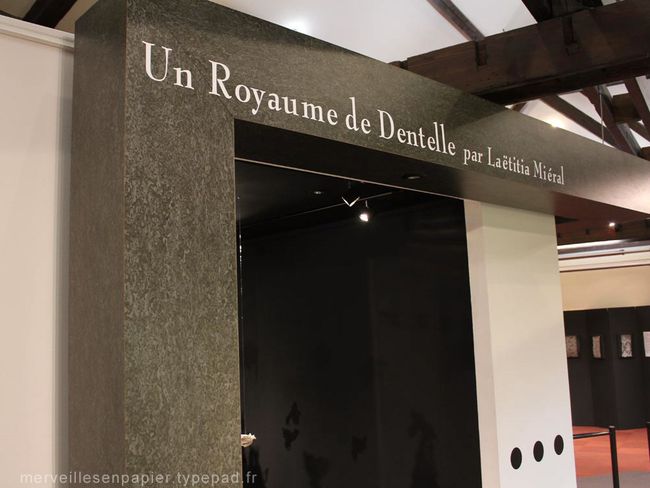 et une Princesse renarde est arrivée il y a quelques jours dans ma boutique
And a fox princess  just arrived a few days ago  in my etsy shop