Avant de refermer complêtement les portes du Royaume, je vous laisse découvrir la dernière salle, celle  des Maîtres Dentelliers et des arbres dentelles, car dans le Royaume de dentelle, la dentelle poussait en fait sur des arbres....
Les arbres-dentelles sur lesquels poussaient la  Dentelle qui habillait tout le royaume  étaient abrités dans des cages afin de les protéger des attaques dont ils étaient fréquemment l'objet. Plusieurs sortes de dentelles étaient cultivées par les maîtres dentelliers pour créer robes, palais, carrosses, jardins ; la dentelle royale était destinée à la  la cour et  la noblesse, la dentelle féérique aux fées , et la  dentelle sorcière qui exigeait beaucoup de précautions, était pour les sorcières et empoisonneuses en tout genre  ;cette dernière était  une dentelle maléfique et vénéneuse , des sortilèges étaient en effet tissés dans ses motifs mêmes 
Before closing the doors of the  Lace Kingdom, I invite you to discover the very  last  room of the lace makers and the  lace trees , as  in the Lace Kingdom, lace was actually coming from trees...........
The lace  was growing on lace trees, this very lace coming from these trees were used by the lace  makers to create dresses , gardens  carriages, .... the  whole kingdom was created by their nimble  fingers  .
As the lace trees were very fragile they were protected inside cages , three different sorts of laces were growing on these trees; the royal lace for the court and aristocracy, the fairy lace for fairies and elves and witch lace for witches of course, the latter  was very dangerous, and  cursed as some spells were woven  in the lace threads.
 un maître Dentellier brodant  une robe/ A lace maker weaving a dress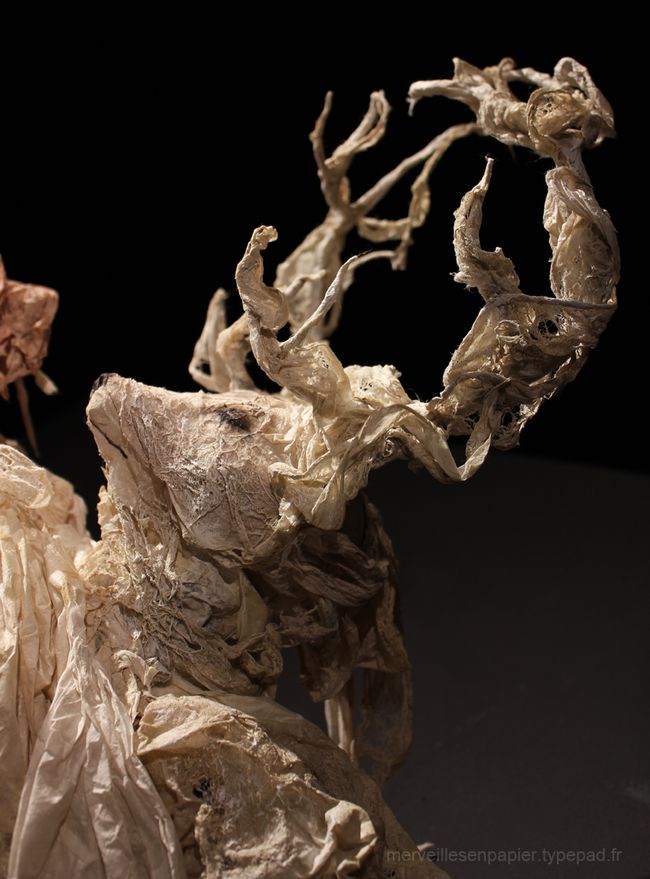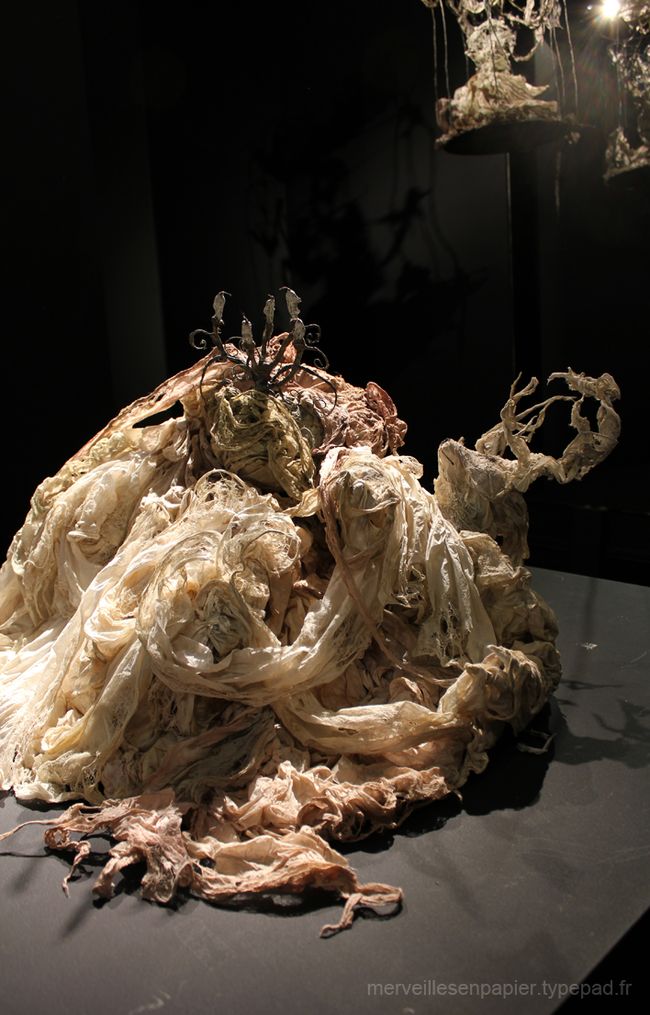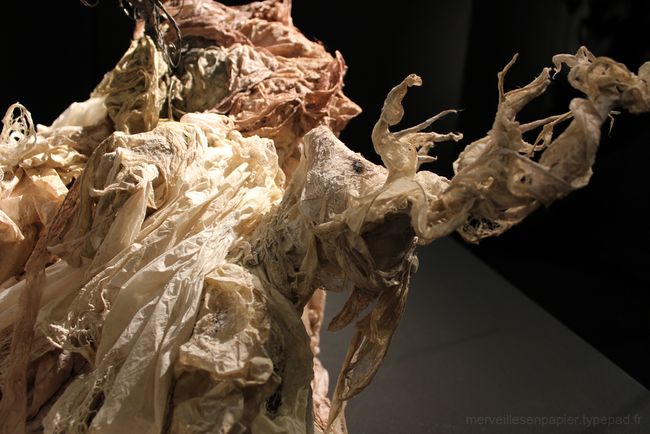 L'arbre à dentelle féérique/ The fairy lace tree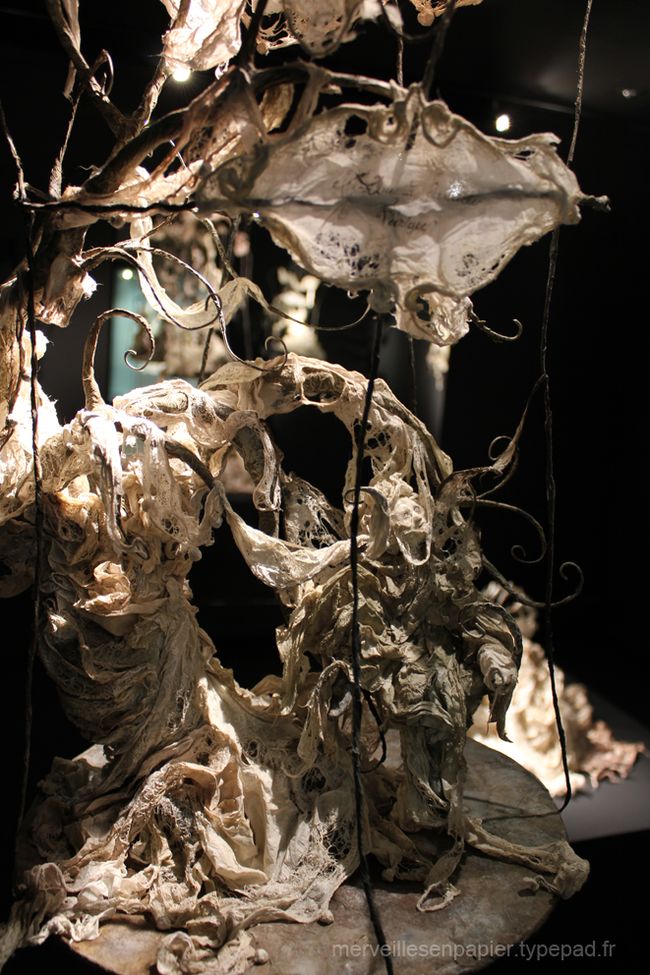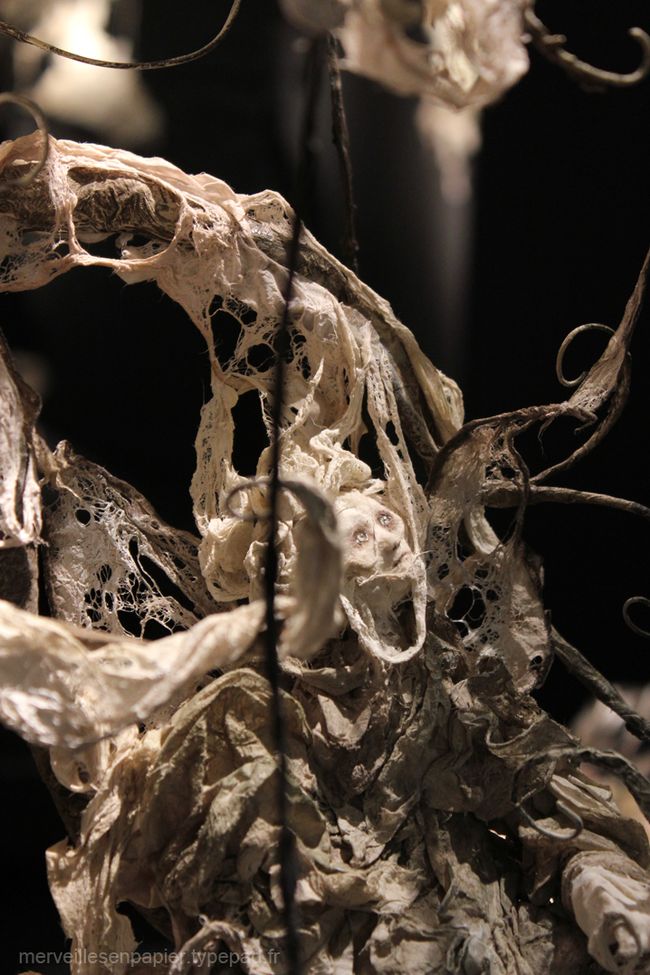 détail du tronc de l'arbre à dentelle royale (en cours de fabrication
( a detail of the royal  lace tree  as  it was in progress)
 l'arbre à dentelle sorcière/ the witch lace tree ,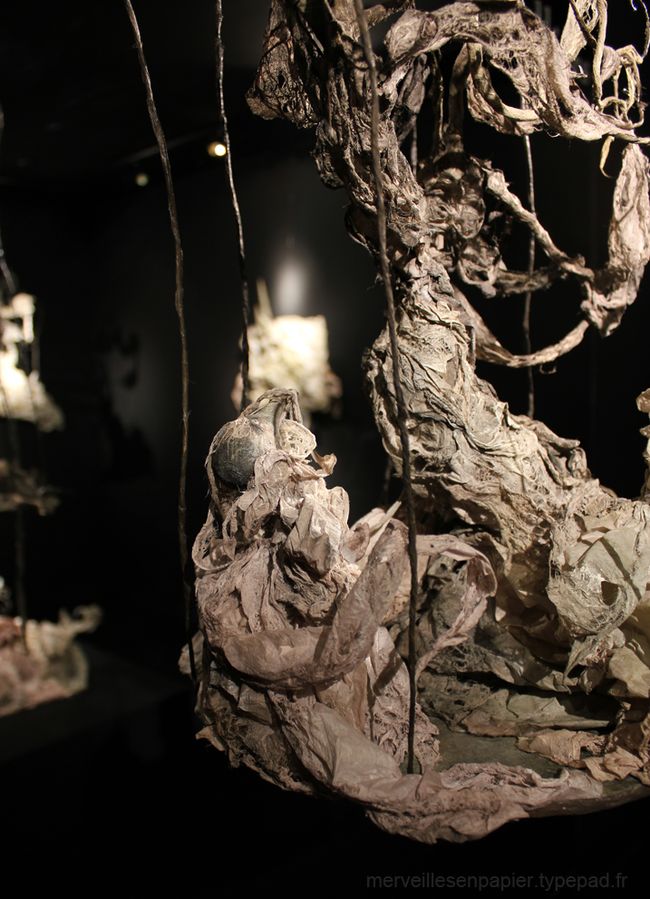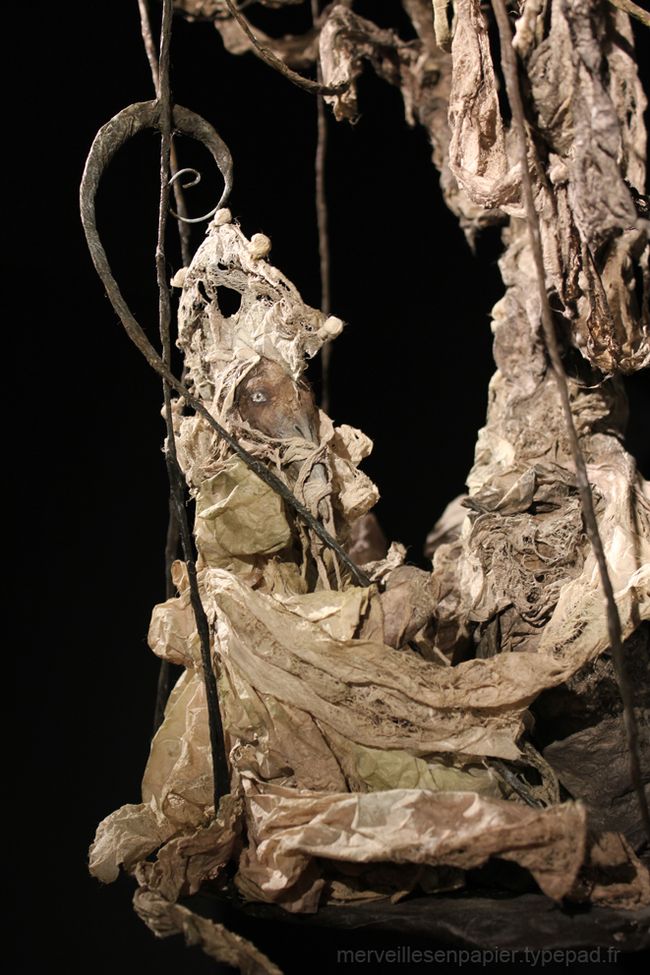 Le grimoire de contes de dentelles  accroché au milieu d'un mur noir
and  the grimoire of  lace fairy tales hung all by himself on a black wall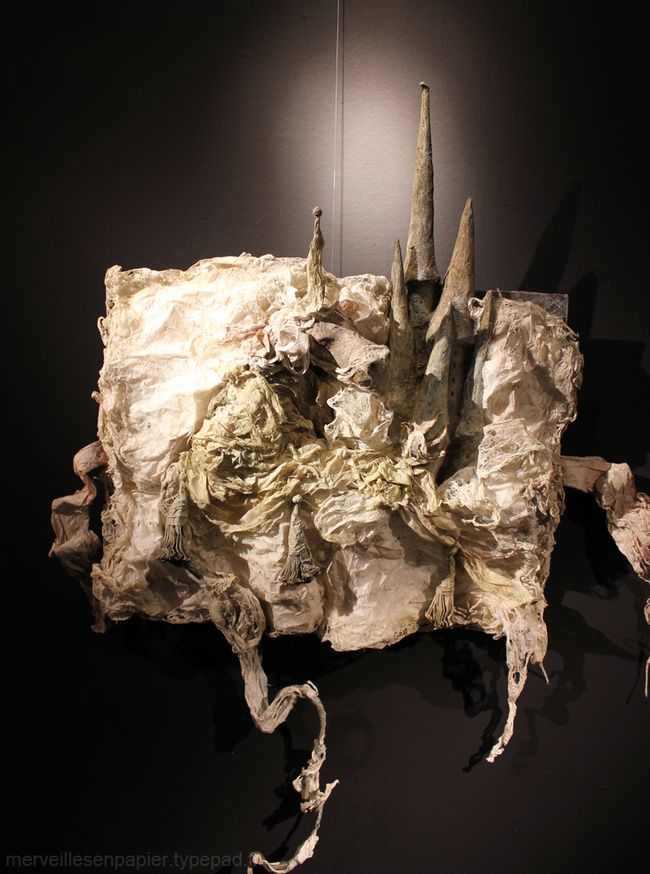 Et le grimoire préféré de la Princesse Dentelle est désormais disponible dans ma boutique
Et vous pouvez voir plus de photos et détails sur cet album
 And this favourite book of the lace princess is now available in my shop
 And you can see more details and photos here
---