Une famille couronnée  au sang très royal se fabrique sous un beau soleil de septembre et une lumière dorée à souhait  alors que de nouveaux personnages de contes de fées sortent du four, Lièvre de Mars et Lapin Blanc, loup et chaperon rouge et  chat botté, car il est réconfortant et nécessaire de revisiter ses classiques régulièrement.
(une vidéo avec quelques secrets sur les yeux de mes personnages arrive sur youtube ce weekend)
An entire royal family is in progress,  in the meantime some fairy tales characters  are cooked , white Rabbit , March hare, wolf and red riding hood and Puss in Boots , because I didn't explore these fairy tales with big pieces for quite a long time, hope you enjoy the same warm september sun  and golden  autumn light where you are .
(a video about the secrets of the  eyes of my characters will be  on youtube this weekend )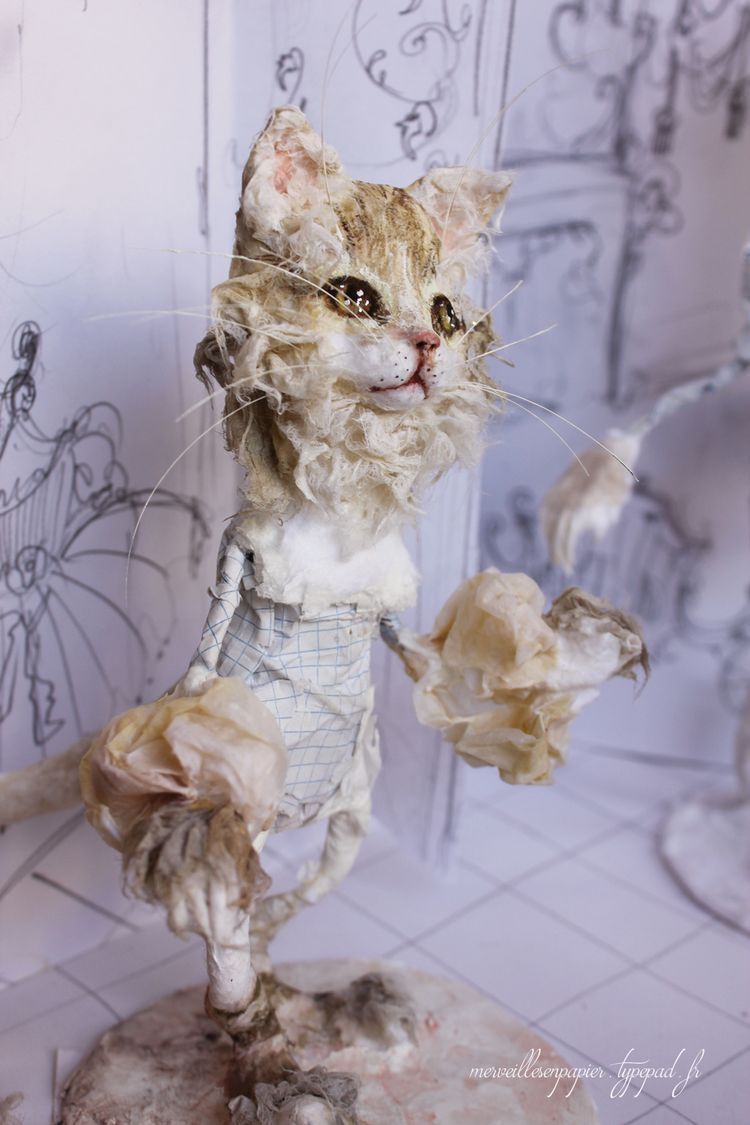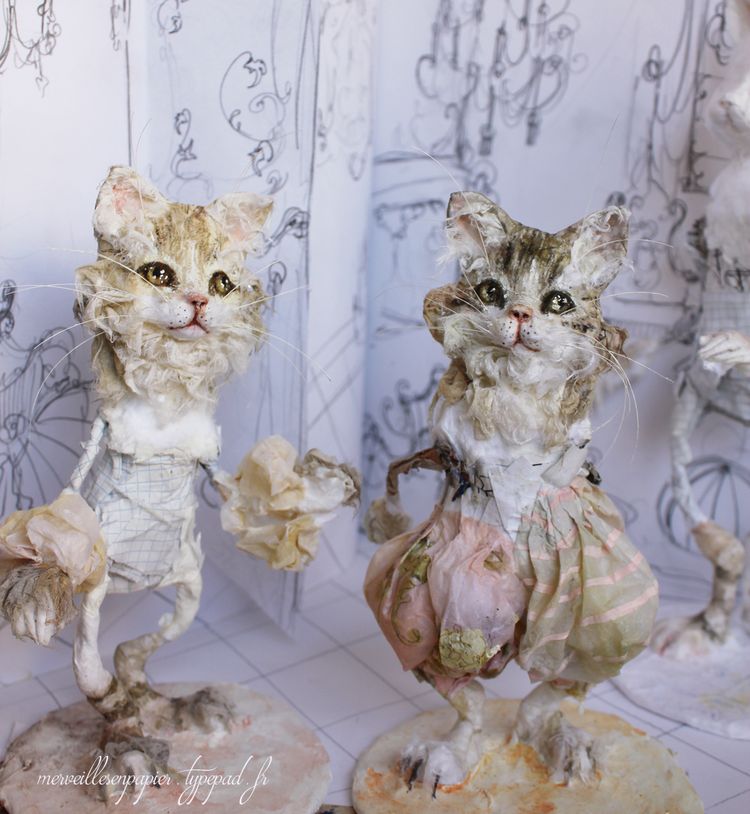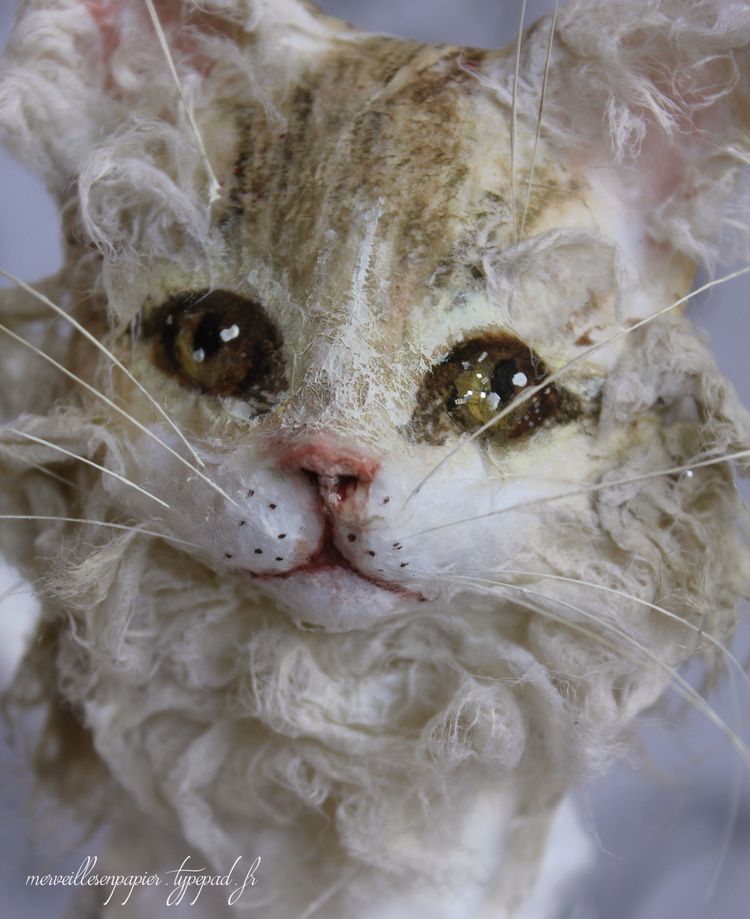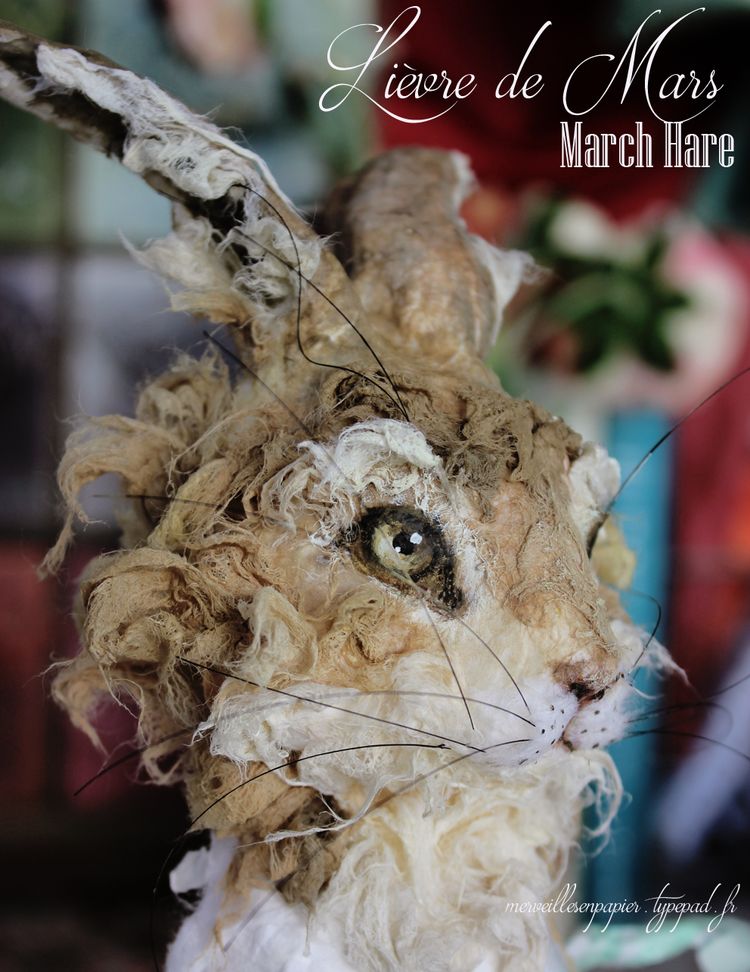 et suis pas mécontente d'avoir  terminé ce ciel de bureau fabriqué en papier mâché et divers éléments recyclés  éparpillés  au dessus de l'un de mes bureaux .
 and quite happy with my new desk canopy I  just fcompleted , made out of foamboard,  papier mâché and random   recycled pieces of fabric Ialready  had   It was very easy and quick to do ,