Petite incursion pour clore l'année dans la fabrication du château de la Belle au bois Dormant mais d'abord  un reportage  détaillé de l'exposition , qui ne vous empêchera  pas de venir tout voir en vrai. Vous y apercevrez quelques images de mon château, si la vidéo ne s'affiche pas cliquez ici, (Toutefois si vous avez prévu d'y aller bientôt, il serait plus sage de regarder  cette vidéo après votre visite )
To close this year ,I invite you to watch this more detailed introduction to the exhibition,especially for those of you  who live in the other part of the world and will have no chance to come . The others are still kindly  invited to visit  it in person !! As it really deserves to be seen for real ! You will also  catch glimpses of my castle.
If the video doesn't appear click here
Quelques croquis préparatoires et photos du château de la Belle au bois dormant ,  de détails et de  quelques uns des personnages qui l'habitent , le château final est  assez différent de ces premiers dessins
Some of the sketches and photos of the Sleeping beauty  castle and the characters made last october  , of course those are first sketches and the  final result is quite  different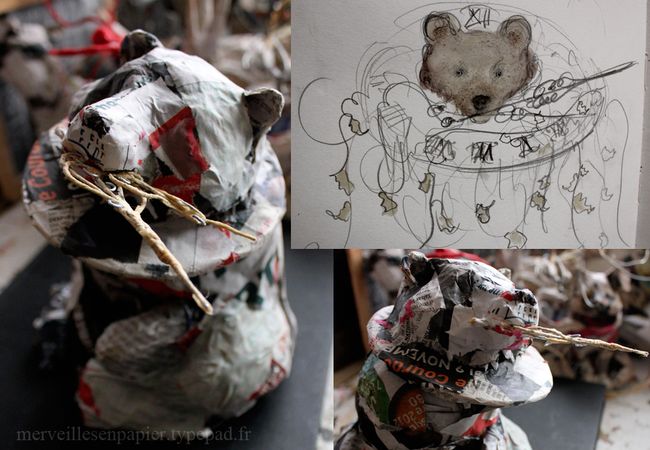 Mais vous n'en verrez pas plus pour le moment, je vous laisse aller découvrir par vous même où se cache dans le Château de la Belle , Dame sanglier joueuse de clavecin-champignons, et ceux qui s'approcheront  de près verront un arbre pousser dans l'instrument.
But I won't show you more now, I leave you to find out by yourself at la Conciergerie where I ve hidden Lady boar , mushroom-Harpshicord player in Sleeping beauty Castle, for thos who will look closely they might see a tree growing from the harpshicord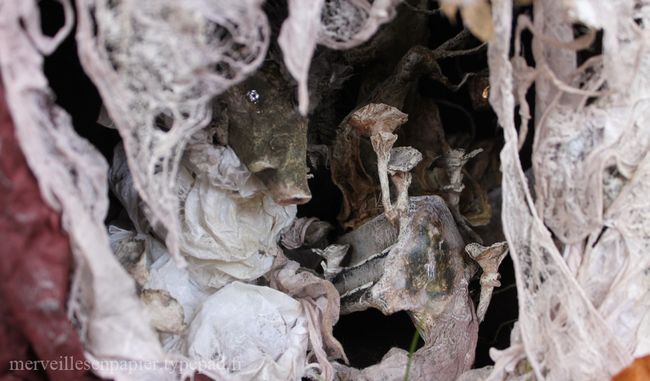 Deux photos reçues dans ma boite mail il ya quelques jours et  qui donnent le sourire, la deuxième est prise juste devant l'entrée de la  Conciergerie.
Friends have sent me a few days ago   two photos that made my day , the first one is at la Concorde underground  station and the other one before la Conciergerie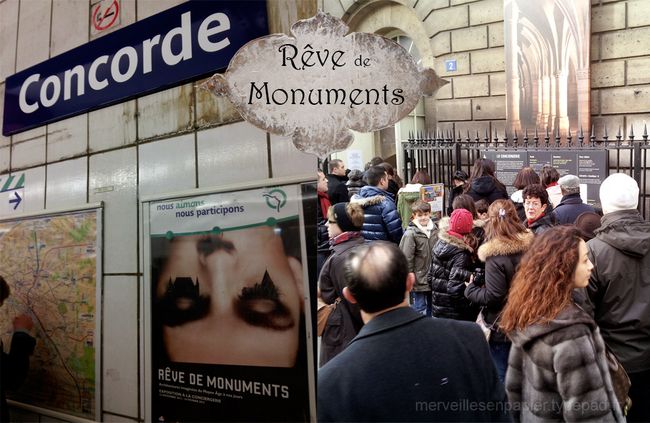 et pour ceux que ça intéresse , (et car cela m'a été souvent demandé cette année) il ya aura de nouveaux stages organisés à Lyon, avec des petits changements par rapport aux ateliers  précédents, à partir de fin janvier jusqu'au mois de mars vous trouverez tous les détails et toutes les dates  en fin de semaine prochaine ici
(the lines above are about my upcoming winter classes.)
---