Avant de revenir pour un Merveilleux Tea Time  en compagnie d'Alice et de  tous les lièvres et lapins, plus tard dans la semaine, le Chat du Cheshire s'amuse  en se  réchauffant  le ventre sur une théière . Il  attend d'avoir toute sa fourrure et  de connaitre son sort, il pourrait bien finir avec un  lapin Blanc.
 Before coming back for a Tea Time  in Wonderland with all the hares rabbits and Alice  later this week  the Cheshire Cat is warming his belly on a teapot before his fur is completed  wondering what his fate will be , he might end up with a White Rabbit.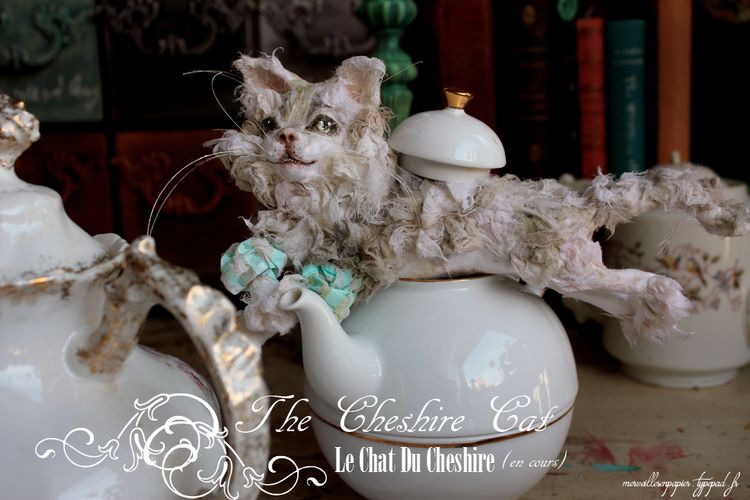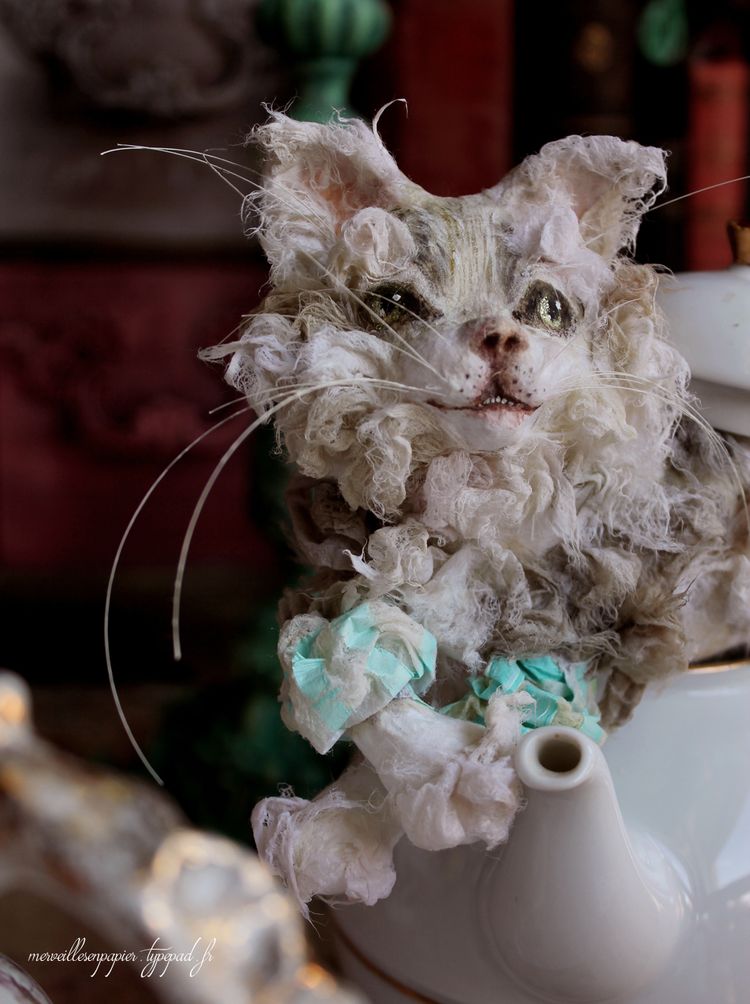 Et pour continuer la série des secrets de papier une vidéo sur la Magie de la colle à Bois ,vous trouverez la version écrite et   française  en cliquant  ici , Pour résumer c'est un outil indispensable à tout nécessaire de Magicien  débutant ou confirmé !
And to continue the Paper Secret series , here is a little video about the magic of woodglue you can jump on this page to have the written version  and if it doesn't appear watch it here It is something every Magician should possess!